Spare-Time Running
During childhood, I loved running to Primary School. But, you know how things go: Secondary School was rather in biking distance, and University was far enough by train... Since Spring 2010, I have become infected again with the running virus – not surprisingly, given the great jogging opportunities that Zürich offered. It is also a great way to shake off the thoughts about science and loosen up the muscles.
Running Events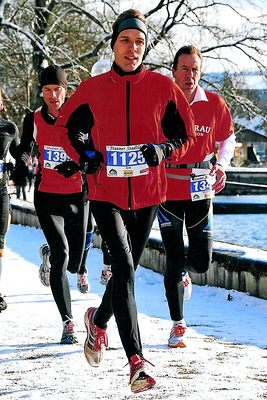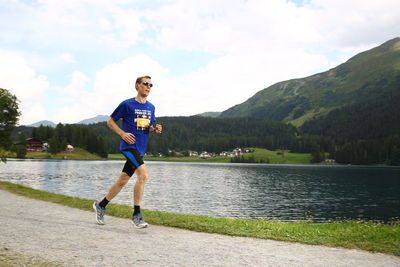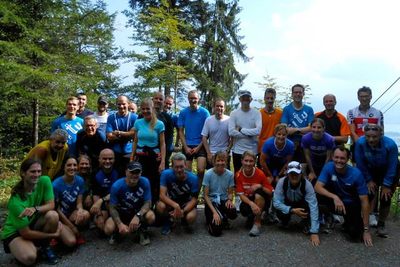 Competitive Running Events
<10K
AOK Staffel-Lauf
2017, '16
4.2K
B2RUN Bremen
2017, '16; '15; '14
6.3K; 6.5K; 5.7K
AOK Staffel-Lauf
2015, '14
4.3K
Zürcher Silvesterlauf
2011
8.6K
10K
Vahrer-Seen-Lauf
2017, '16, '15, '14
35'29"4
>10K hilly
Kyburglauf
2012
10.4K↑↓217m
SOLA Stafette §6
2010, '08
11.1K↑190↓85m
SOLA Stafette §11
2013
12.5K↑400↓310m
SOLA Stafette §11
2012, '11
13K↑405↓310m
Uetliberg-Lauf
2011
14K↑↓409m
10M
Dam tot Damloop
2016, '12
1:03'00"
21.1K
PWN Egmond HM
2017, '14, '12
1:22'12"
AOK Bremen HM
2016
Hallwilerseelauf
2013, '12
1:21'25"
Staaner Stadtlauf
2012
Greifenseelauf
2011
>20K hilly
Rheinfall-Lauf
2013
20.2K↑210↓260m
Swissalpine K21
2013
21.1K↑860↓330m
Forchlauf
2013, '12, '11
21.1K↑↓405m
Swissalpine K21
2012
22.9K↑750↓260m
42.2K
Hamburg Marathon
2017
2:59'41"
Bremen Marathon
2015, '14
Zürich Marathon
2013, '12
3:02'32"
Non-competitive Running Events
Other Sportive Events
Running Music
Here's my current playlist, specifically for running:
Note: tempos are in "Steps per minute" (SPM), which in several cases is twice the song's tempo as determined by BPM Counter.
Running Quotes
It's the journey that matters, not the finish line.
Stadiums are for spectators. We runners have nature and that is much better. – Juha Vaatainen
You have a choice. You can throw in the towel, or you can use it to wipe the sweat off of your face. – Gatorade ad
Any idiot can run; it takes a special kind of idiot to run a marathon.
Run your own race, and: Don't look back. Something might be gaining on you. – Satchel Paige
Links